wagely, Asia's leading financial wellness platform for employees, focusing on earned wage access (EWA), introduces its solution at the Indonesia HR Summit (IHRS) 2022. Having been postponed for two years, the most prestigious conference on human resources returns in a hybrid format in Bali from 28-29 June with a focus on the spirit of digital transformation and business sustainability. This year's theme aligns with wagely's aspiration toward helping employees achieve financial wellness through technology.
Over the past two years, the pandemic has wreaked havoc on employees' financial wellness across Indonesia. That sentiment was evident in a study by YouGov showing that 72% of Indonesians were actively limiting their expenditure as the economic impact the pandemic has had on Indonesians. 35% have also dipped into their savings for expenses, while 10% had to take on more debt. This financial stress significantly impacts employees physically, emotionally, mentally, and socially, affecting the employer's bottom line in critical areas, including productivity, retention, attendance, and overall engagement.

"As we work with some of the top employers across Indonesia, we have seen that employees are looking for an employer that can support their immediate financial needs and give flexibility on how they're getting paid. With on-demand access spreading to almost all areas of life, access to salary has barely evolved; and employees are noticing it. wagely is here to solve the need for direct access through our earned wage access solution that lets employees of partner employers access their salary before payday.

" -

Tobias Fischer, CEO at wagely.
wagely offers a platform to employers which enables employees to access their earned salary whenever they need to without changing the companies existing payroll processes. With wagely, an employee struggling with unexpected expenses doesn't need to apply for pinjol or borrow money from friends and acquaintances but can simply withdraw the salary they have already earned through the app. In addition, employees have access to comprehensive financial literacy resources to help them make better financial decisions.
Besides withdrawing to their bank account, employees can also disburse their earned salary to their e-money accounts, such as OVO, GoPay, ShopeePay, DANA, and LinkAja. The feature launched earlier this year, helping employees who prefer e-money over cash. According to the same study by YouGov, more than 60% of Indonesians said they use contactless payment wherever possible.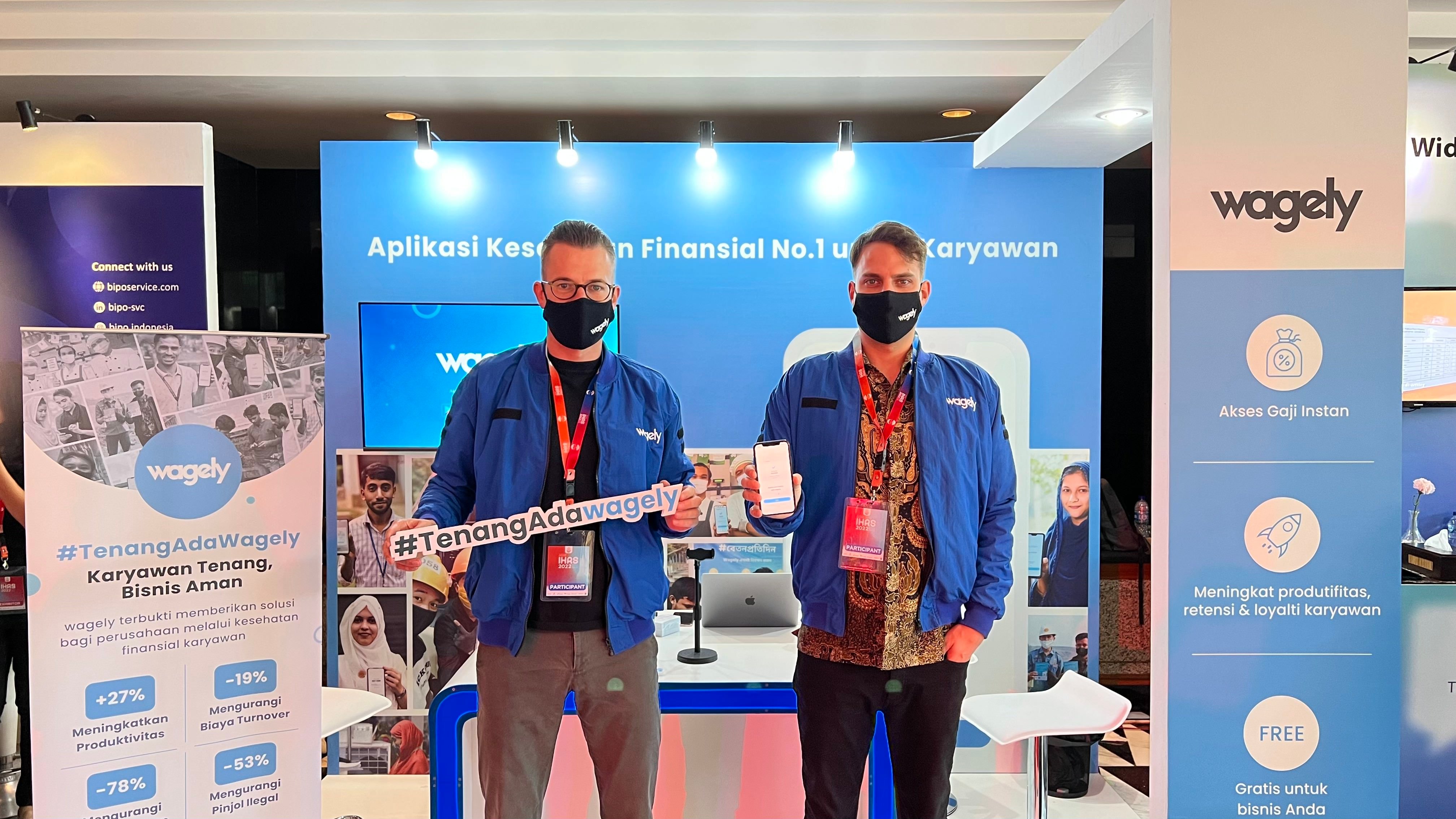 In addition, employers have realized that financially-stressed employees who are distracted by their finances at work are likely to spend more time dealing with personal money issues instead of doing their job, which means less productivity and engagement. Moreover, a study by PwC shows that financially-stressed employees are more likely to seek a new job. Given the high cost of employee turnover and low productivity, an innovative employee benefit program that helps to attract and retain talent is elemental to reducing HR-related costs.
Over 100 employer partners employing more than 150,000 employees have already adopted wagely's platform, including big names from various industries such as Medco Power Indonesia, Kencana Energy. Mustika Ratu, Ranch Market, and more.

"As well as having access to earned salary, our employer partners point out that it is the financial literacy page and income transparency feature of wagely that also make a real difference in helping their employees improve financial wellness. Employees feel motivated to work because they can actually see the money that they are earning in real-time when they earn it. This means they can budget better, control spending, and save more.

" -

Tobias Fischer, CEO at wagely.
Employers have been embracing HR technology in many aspects of their operations for a long time. From the hiring and employee onboarding to employee engagement, these tools have made the HR workflows easier for both the department and every employee involved. However, one major thing that has not changed is how employees are paid and that's the problem that wagely is really setting out to fix to help them build financial wellness and help HR improve employee experience at the same time.