Thinking about the way out of financial problems might seem distressing, but not on the wagely Day. The first-ever wagely day held by wagely in Bangladesh on Wednesday, 12 January 2022 had brightened up its participants in finding solutions for their financial obstacles through fun activities. The sharing of financial knowledge intermingled with an interactive atmosphere, bringing smiles and new insights for low and middle-income workers to create a better future of their financial life.
We all know the price of basic needs is getting higher. In a span of one month, the salary doesn't stay for too long in your bank account; leaving just a little to none for savings. Borrowing money causes you a lack of peace due to its predatory interest fees. Sadly, there is not much helpful support out there to increase our financial literacy. Failure to repay loans and the cycle of debt are real problems. You are not alone if you are struggling with this reality. Financial fear affects the vast of low and middle-income workers in Asia.
The good news is that wagely understands the situation and wagely Day has addressed the issue in a fun way. Taking place at SQ Group Station and SQ Celsius, the event which was held in partnership with SQ Group aimed to support workers in achieving financial wellness. On that day, wagely as the growing Earned-Wage Access (EWA) player in South East Asia and South Asia utilized its comprehensive perspective on the financial struggles faced by middle and low-income workers and offered a range of solutions. The event was filled with sharing about its advanced technology to mitigate financial problems and a workshop on how to manage money efficiently.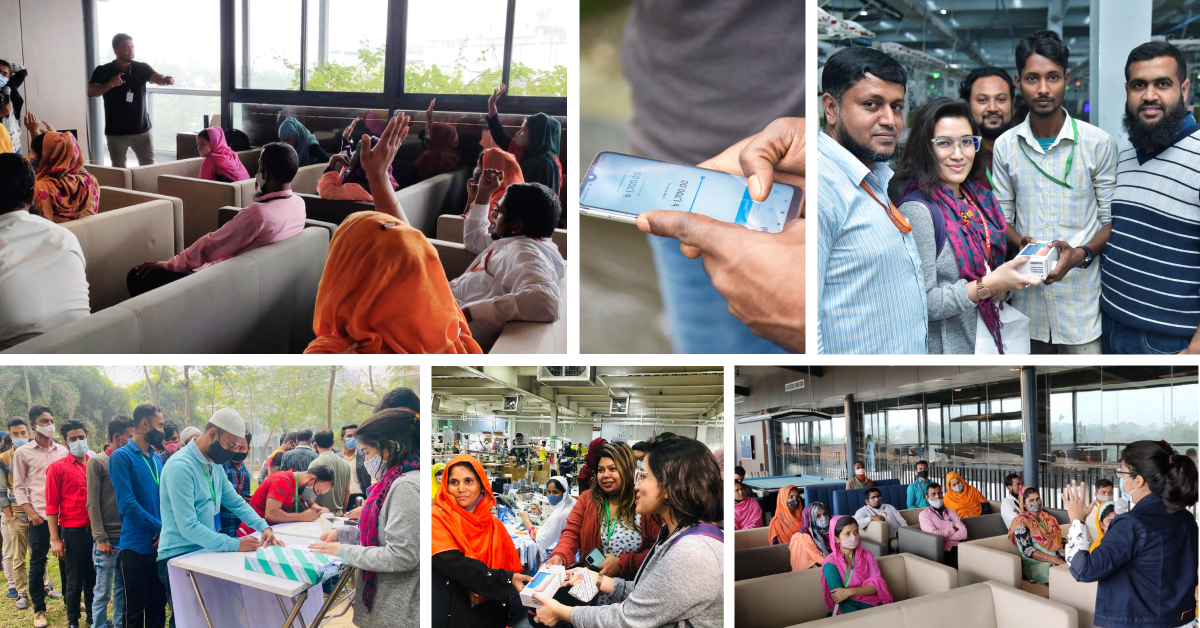 Everyone involved was excited as they found a convenient new option to solve their recurring financial problems. The light bulb was switched on as they came to know wagely as an Earned-Wage Access (EWA), not a loan, which could help them to avoid predatory loans. The light of a better financial future was strengthened as participating workers who have been using wagely and enjoying its benefits shared their positive testimony of using the app. Consisted of fun activities with some exciting raffle draw and prizes, the first-ever wagely day successfully gave participants deeper insight into money management and the solution needed by workers.
With SQ Group alone, wagely has engaged with 18,000 employees. Up until today, the app has been used by 20,000 workers across the largest apparel manufacturers in Bangladesh. This is part of the company's ongoing expansion in Asia; accelerating its mission to reduce financial stress for millions of workers in the continent. It is committed to keeping impacting the lives of the users and supporting them to reach their financial wellness. By helping workers to achieve their financial wellness, wagely strengthens the robustness of the business.
Want us to come to your workplace? Drop us your request HERE, or email hello@wagely.app, and we can start planning for your financial wellness!