wagely, Asia's leading financial wellness platform, and CekAja, Southeast Asia's fastest growing financial marketplace, today announced a new strategic partnership to accelerate worker financial wellness in Indonesia. For the first phase, the partnership aims to support workers in the manufacturing sector, one of Indonesia's largest employment sectors with around 18.7 million workers. The collaboration creates a significant value-add to CekAja's service portfolio by expanding into Earned Wage Access (EWA), offering their existing corporate partners an invaluable tool to reduce worker financial stress to benefit from higher retention, productivity, and satisfaction.
Since its establishment in 2014, CekAja has provided easy access to various financial services to support financial inclusion in the country. Its powerful comparison technology enables individuals to find suitable financial products and helps them make smart financial decisions. These products include credit, insurance, savings, investments, and other consumer financial products.
As an alternative to predatory lending, earned wage access by wagely has become a game changer for companies and their people to embrace better financial wellness responsibly and sustainably. The new innovative employee benefit – where employees can access their earned salary whenever needed – also benefits employers by increasing employee retention, improving attraction, and boosting productivity and engagement.
We strive to make life better for low-to-middle income workers and recognize that developing partnerships within the financial ecosystem can help us create positive change at a much bigger scale. We look forward to working with CekAja and their partners to provide workers with the tools they need to pay bills on time, cover basic expenses, reinforce financial literacy, and ultimately improve their financial wellness.

- Tobias Fischer, CEO of wagely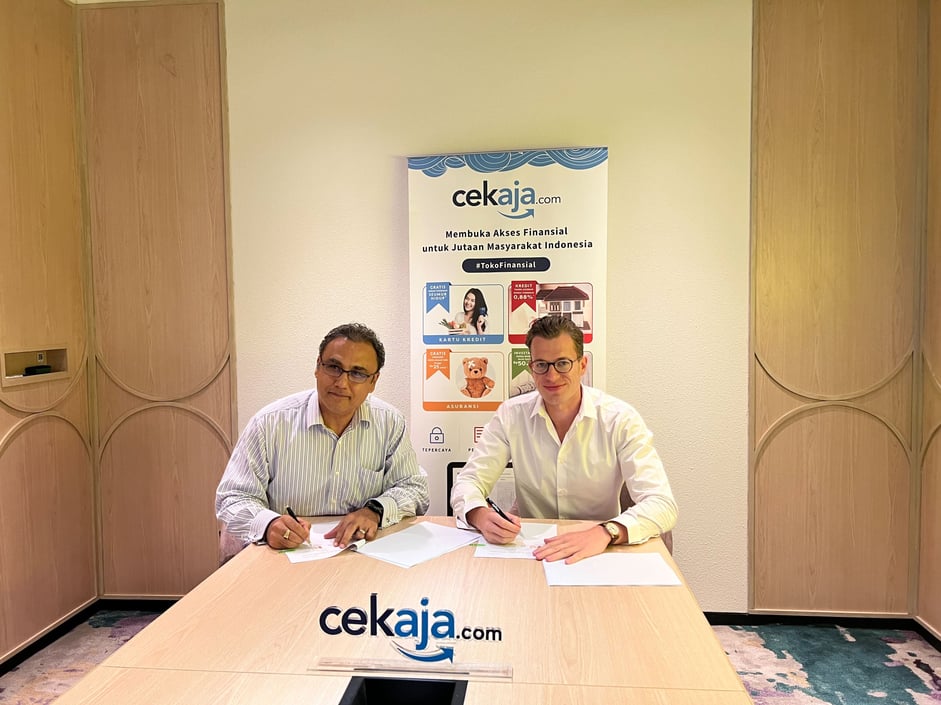 CekAja is excited to partner with wagely as we share similar values and aspirations of supporting financial inclusion for Indonesians. Millions have already used our technologies and services in the country, and the partnership with wagely enables us to continue to add further impactful financial services that make a real difference to people's lives

- Kailas Nath Raina, Commercial Director of CekAja.
This partnership also comes at a crucial time when the basics of life are getting more expensive, and many workers are struggling to handle these increased costs. Given the multiplier effect of the recently increased fuel prices, CekAja and wagely strive to empower employers to support their workers in coping with the current surge in living costs.